Introduction – Values in Start-Ups
In the past two decades we have seen exponential growth in the Tech start-up and scale-up space and there is one trait, regardless of industry or sector, whether in SaaS, Artificial Intelligence, Fintech, e-commerce, HealthTech, AdTech or a whole host of others, that they have in common and that is exponential headcount growth.
Research consistently shows that one of the top considerations amongst leadership teams in these fast-growing businesses is how to attract and develop talent in what is typically a limited talent pool. Beyond that, and arguably more importantly, is the question of how to retain that talent? An organisation's ability to get that 'right' is integral to driving growth from 20 to 60 to 120 and beyond.
Culture is one the of the key pillars a business can lean on to open the door to exceptional levels of growth and forms the basis for ensuring that people love being a part of the team and others really want to be a part of the team. And while I recognise the surface level impact that Culture can have on talent acquisition and retention, I am keen to explore the move away from perceiving Culture as a 'means to an end'.
At least for me, it goes further than simply the collective knowledge, shared achievements, standards and attitudes that underpin a business and is in fact the underlying 'values' which shape and define some of the attitudes, behaviours and beliefs we see on the 'surface'. It goes further than simply a tool to grow a business's headcount and is increasingly a moral or ethical duty of leadership teams and team members to create a culture which they can be truly proud of.
If you can create a purposeful, respectful, nurturing culture that looks beyond an organisation as a money-making machine and something which can have genuine positive impact on society then not only will you manage to attract and retain talent you can attract and retain clients in a structure which you and your team can be proud of.
This increased awareness amongst the corporate world has led to the rapidly growing popularity of the B-Corp movement (something which Harmonic are proud members of)! With nearly 4000 members globally across 74 countries it is the commitment to ensure businesses consider the impact of their decisions on their employees, customers, community and the environment viewing business as a "force for good". Three of the major success stories in the UK over the past 3 years are Mindful Chef, Bulb and Habito – all B Corp Certified – which has certainly contributed to their rapid growth and incredibly engaged teams.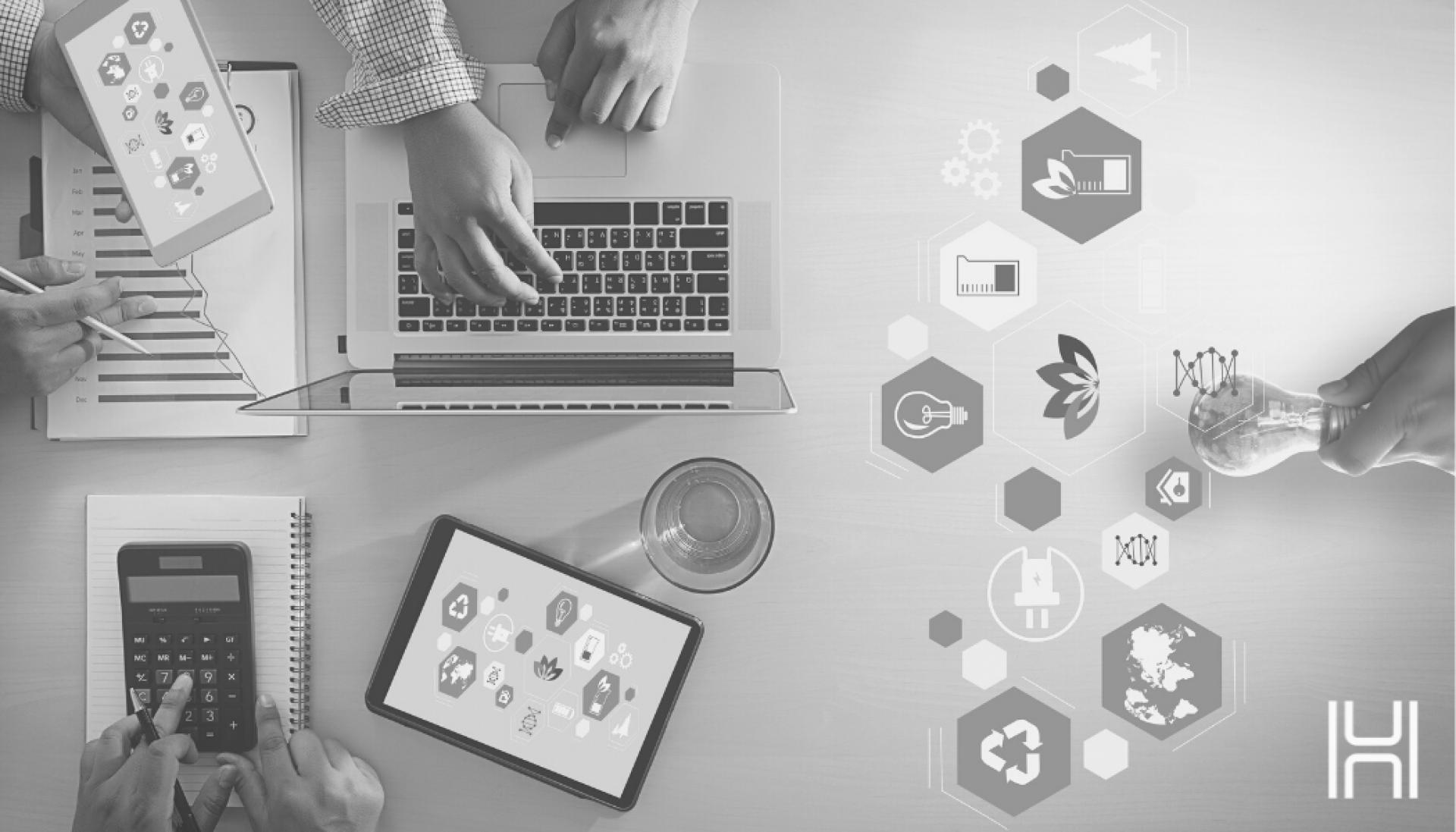 B-Corp Scale-Ups and the Role that Values play
Mindful Chef are a recipe box business founded in 2015 "on a mission to make healthy eating easy". Some of their early investors included Sir Andy Murray and Sir Alex Ferguson! We are incredibly proud to have supported as they scaled from circa 20 people with under £10m Turnover to almost 100 employees with Turnover projected to reach £50m this year following their successful exit. Mindful Chef have managed to build their business with genuine ethical considerations moving to ensure they are Climate Neutral, fight plastic waste and support local, award winning, biodiverse farms.
This focus on environmental impact and business as a "force for good" is prevalent throughout the company culture and is perhaps best demonstrated by the company values: Mindful (Healthy, Responsible, Aware), Personal (Real, Approachable, Trustworthy), Unafraid (Ambitious, Imaginative, Lead by Example). In my opinion it is clear the development of a company culture which avoids abstract phrases that people struggle to connect with and in fact is guided by the businesses central goal of disrupting the food industry which has allowed them to create a culture where people are not only bought into growing the business but also feel socially engaged with the 'mission'. It has allowed them to attract and retain exceptional talent (including a 62.5% female workforce) that embody the company values and by simply doing things 'the right way' they have been able to market the product and drive rapid sales growth of 600% in the last two years.
Habito are another great example where they have built their business and culture so successfully as a direct result of positioning their service as a "force for good". They launched in 2016 with a vision to digitise the aspects of home financing and buying which remain a source of stress for homeowners, first time buyers and buy to let investors. In fact, they were voted the Best Mortgage Broker in 2020. They are "on a mission to make mortgages easier for anyone who want to own a home in the UK". They have grown incredibly quickly with nearly 150 people and around £80m of VC funding to date.
The world of mortgage broking is not objectively the most 'sexy' of industries but the move to create a culture which is again underpinned by the B-Corp mantra of "business as a force for good" has allowed them to position themselves in the market as an incredibly different proposition to competitors and has contributed to their ability to attract and retain talent that want to be part of a project that genuinely makes a difference to the lives of customers. Most of us will know, and have experienced first-hand, some of the unique stresses and pressures of securing a mortgage. Habito recently delivered a brilliant and bold rebrand (stay tuned for Harmonic's rebrand in the coming weeks!) created by Uncommon (link here) which builds on this concept of the "hell, stress and confusion mortgages can cause". Habito are portrayed as the dreamy, heavenly alternative to the traditional mortgage broking and home buying experience and from my perspective really embodies the company culture and values that the business was initially founded on. People within the businesses and customers working with the business are able to feel proud to be part of the movement which inevitably drives growth.
Finally, Bulb – one of the UK's true Hyper Growth tech unicorns which achieved over £1.5 billion revenue in 2020. They are a successful member of Tech Nation's Future 50 cohort and they have been a stalwart at the top of various fast growth lists (including Deloitte's Technology Fast Fifty list). They were ultimately born out of a realisation that consumers in the energy industry were getting a raw deal. High prices, poor service and difficulty accessing renewable energy. Bulb set about on a mission to "transform the way energy is bought, used and produced" to give people a choice of low cost, affordable energy from renewable sources.
They are proud B-Corp members who, of course, rank highly in categories around sustainability but have also focused heavily on looking after their team as they have grown. They were early adopters of the Living Wage and have been listed as a 'Top UK Start-Up to work for' which has helped them to attract and retain people scaling from 6 to nearly 500 in 5 years. Bulb are a nice mix of the previous two business covered and combine the purpose driven, green goal, which appeals to current and future employees as well as the desire to make the energy industry inherently easier to navigate and more honest and transparent.
It is no secret that the team at Bulb pride themselves on honesty and transparency – they have weekly meetings where the team can ask the Co-Founders whatever they like and are very open when it comes to salary across the team. This might seem strange but there doesn't have to be a trade off between doing something which is good, acting ethically and treating people well vs profit. This willingness to be candid and engage with the team to be "better" and to treat them fairly is an internal reflection of the initial mission which garners so many external plaudits (over 1.5 million customers in the UK and multiple awards) which clearly demonstrates the impact that a Values Lead environment and culture can have on performance.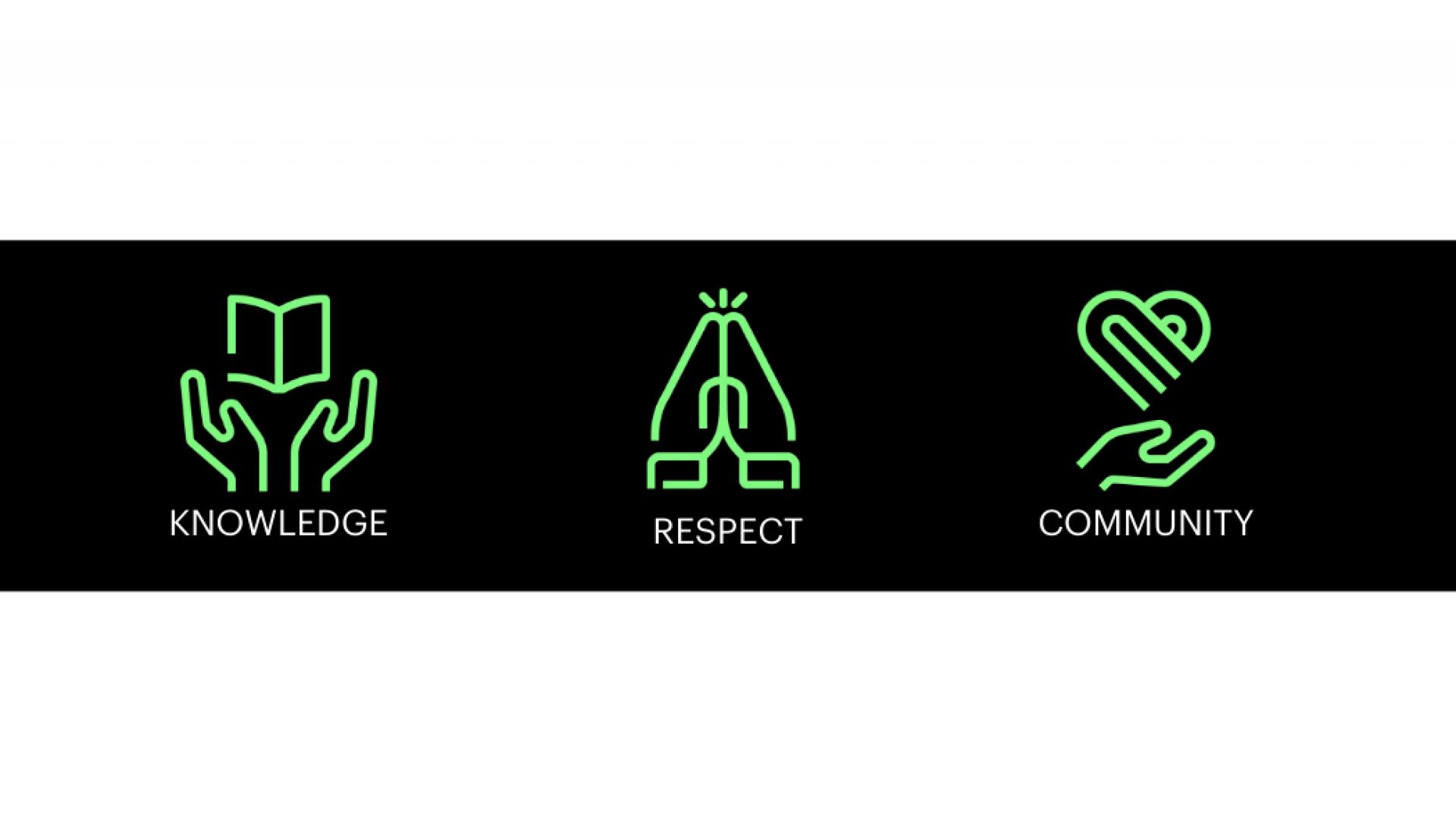 Harmonic and my Experience Harnessing Values to Drive Growth
This for me leads nicely into my experience at Harmonic and building a culture which is built on the foundations of purposeful company values and having a focus on delivering something which also allows us to harness the business as a force for good.
Let's firstly be frank that it is common knowledge that most recruitment businesses do not have the greatest reputation amongst their customers and for those that have worked in the industry there are a great deal of toxic environments which encourage questionable ethical behaviours and in turn suffer very high levels of staff turnover.
Harmonic was founded as the anti-thesis to this. Ultimately to prove that you can build a successful business which does recruitment the right way and genuinely respects, looks after and supports both our customers and team members. To recognise that giving back and contributing to our community (clients, candidates and internal team) is incredibly rewarding and is the right thing to do in an industry which can have such dramatic positive influences on people's lives.
Our three company values of Knowledge, Respect and Community are intertwined into everything we do and initially form a major part of our interview process. We are looking for people that frame their career in recruitment as an opportunity to learn, develop and be successful on a personal level but that they also take joy from having a positive impact on people. It is easy to forget that this industry is centred around People rather than numbers on a spread sheet (which is perhaps one of the reasons why the industry is in a reputational crisis) and everyone who joins Harmonic enjoys the sense of responsibility and the moral obligation to do right by the people they support. In other words, they see the service we provide as a "force for good".
This concept is present simply in the job titles we use (Community Analyst) as a visual reminder that we are in effect building engaged communities of candidates and clients which, if done the right way, will inevitably lead to growth. This is incredibly different to more common titles like 'Recruitment Consultant' or 'Sales Consultant' which serve as a signpost to short term, profit over relationship thinking. It continues into the way in which we remunerate team members and recognise success with annual bonuses reflecting the demonstration of company values and was central in our choice of basing the HQ in Camden – a community and space where people can have fun and be themselves where all backgrounds and cultures are welcomed and respected.
However, without a doubt, I am most proud of the way in which we have used our company values and business in general as a force to create a happy and engaged team that are proud of the work we do and have fun while we do it. It is certainly easier to create this environment when the business is growing rapidly, and we are able to enjoy company trips to Lisbon or Star Wars screenings with a selection of our clients, but it became so incredibly evident just how important it is during the Pandemic.
It is always the little things that stand out and really showed me just how much the team cared for one another. It was the random acts of kindness where gifts or 'care packages' in the shape of food boxes (perhaps a Mindful Chef box!) were sent to colleagues, the check ins and the continued weekly socials. People rallied around one another during a challenging period and I like to think that it stems from two areas: firstly building a team of 'good eggs' who care and buy into Harmonic as a business which has the power to do good and secondly, building a team of people who are proud of the business and respect everyone in it recognising the value they bring as individuals to the team.
I think it is also important when building a team and culture to appreciate that sometimes people will face personal challenges outside of the office environment and we have moved to extend that duty of care for our community (internal and external) with access to mental health support services and sponsorship of the 'Get Ahead' festival on August 6thwhich is an annual event run over the course of 24 hours designed to raise awareness of mental health issues in the world of work. We are committed to ensuring everyone has an extra day of annual leave to attend the festival which includes yoga, exercise, mental health seminars and live music in the evening all in the name of encouraging people to talk about their challenges. It's a great source of pride to see many of candidates and clients attend the event as well!
So how has our values-based culture lead to growth? Well thanks to a team that are loud and proud of what we have built at Harmonic and what that stands for means that we have a group of people that feel supported and love to be a part of the business. They have rallied around one another during challenging periods and ensured that everyone feels 'cared for'. It has given us a fantastic foundation for the next phase of growth. By harnessing Harmonic as a business with a purpose we are able to attract and develop excellent talent that would love to be a part of our growth and have built relationships with some of the UK, Europe and the USA's most exciting businesses that have really bought into a more genuine, values-based approach. I feel that ultimately one of the major influences in our success is the engagement that the team feel to the business and how that is projected to existing and future clients in a similar fashion the Mindful Chef, Habito and Bulb.
If you are interested in discussing further or exploring how Harmonic can support your start-up or scale-up through their next phase of growth then please get in touch with Fin on fin@harmonicfinance.com